Every Child Deserves a Chance to Play Baseball!
The Miracle League of Dubuque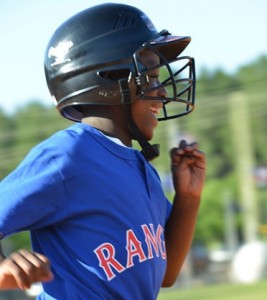 Nearly 1700 children and youth in the Dubuque School District have been diagnosed with some type of disability. More than 4000 children and youth with disabilities live in the surrounding area. Most playgrounds and recreational facilities are not accessible for individuals with disabilities and they have very limited opportunity to participate in sports leagues. The Miracle League of Dubuque baseball field and all-inclusive playground will offer these individuals the opportunity to experience the joy of being a part of a team as they fully participate in our national pastime and play along with their able-bodied peers on playground equipment that is 100% accessible to them.
History of The Miracle League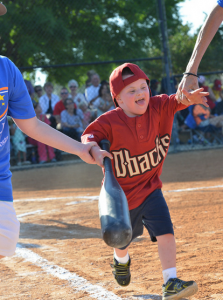 The Original Miracle League. Miracle League baseball began in Conyers, Georgia in 1998 when the Rockdale Youth Baseball Association invited children with unique abilities to play on a typical baseball field. That first season, on a grass and dirt field, 140 players came out to play baseball. The Miracle League has been growing ever since!
By the second season, a new type of field was developed just for Miracle League athletes.  It' s a custom-designed field with a cushioned, rubberized surface. It makes it a little bit easier for special needs players to get from base to base.
The Miracle League believes that Every Child Deserves a Chance to Play Baseball. There are currently 240+ Miracle League organizations in the United States, Puerto Rico and Canada serving more than 200,000 children and adults with unique abilities.